Workspaces 016 - Katy DeCorah
Welcome to Workspaces! We bring you inside the workspaces of creative individuals. Workspaces hopes to inspire you by showing you the toolkit that many creatives use to do their daily work. ☕️
---
Katy DeCorah is a frontend engineer on the documentation team at Mapbox. Mapbox provides mapping tools for developers. These tools make it easy to add location features like maps, search, and navigation into your mobile and web applications.
Inside Katy's Workspace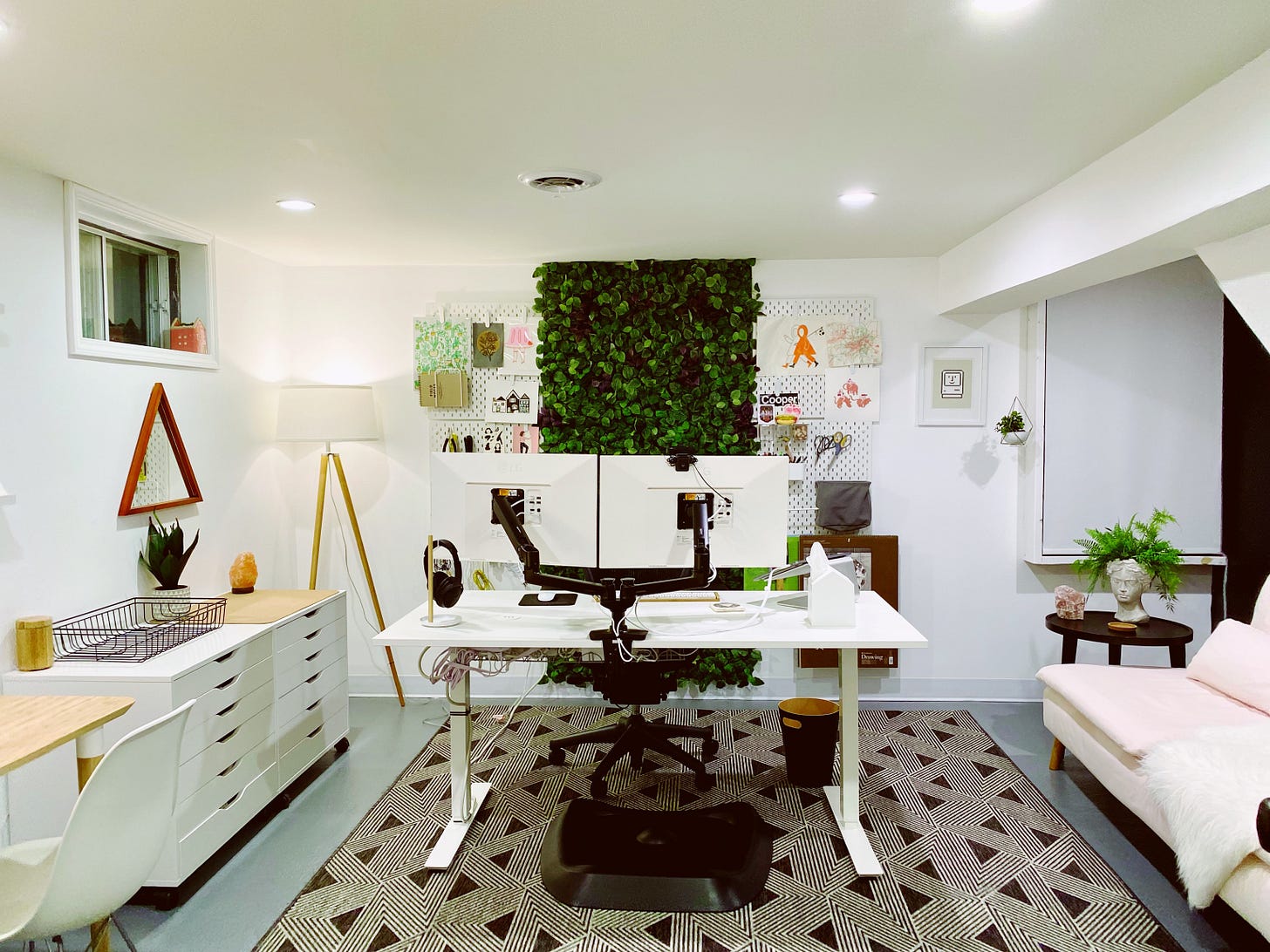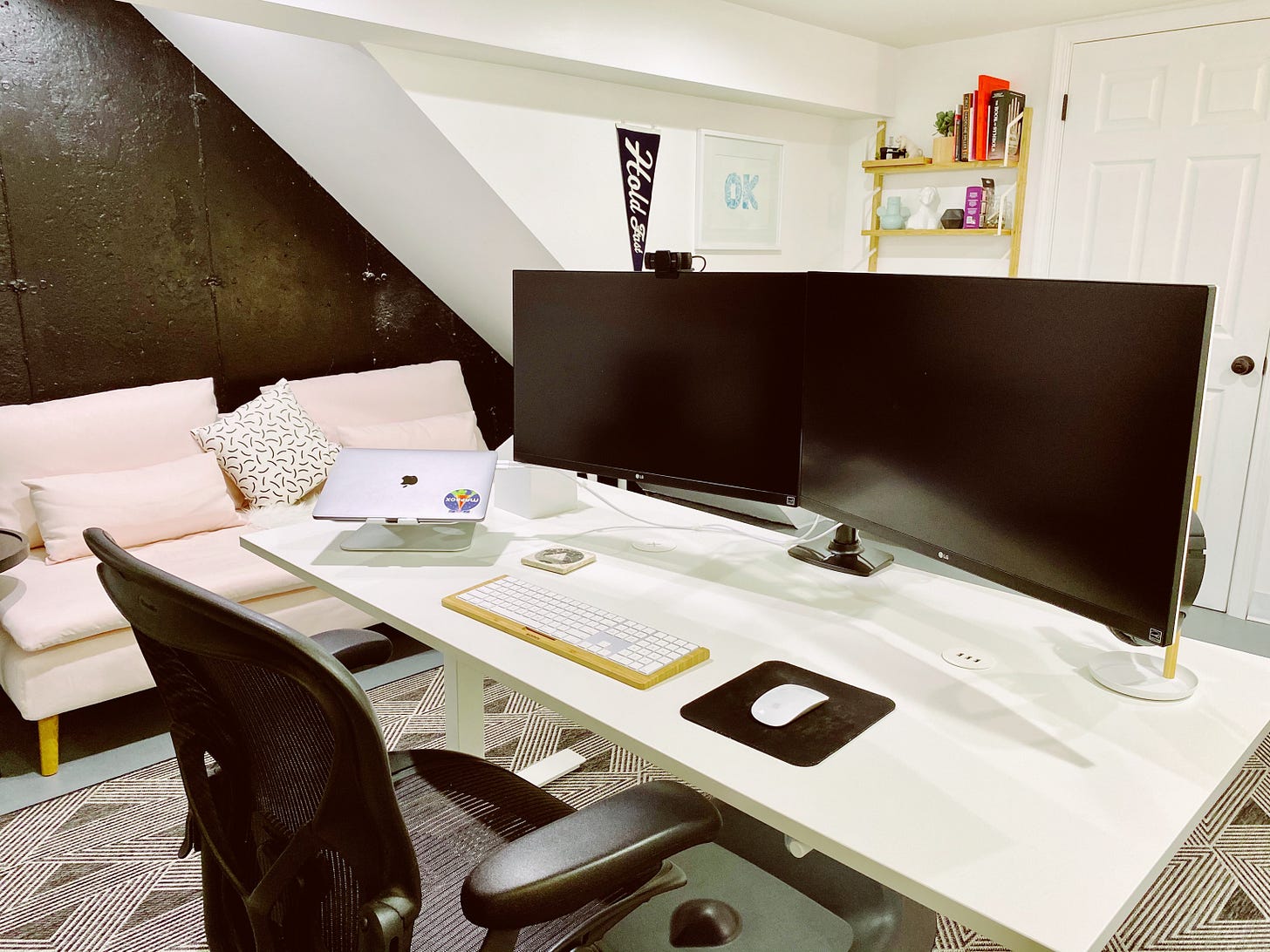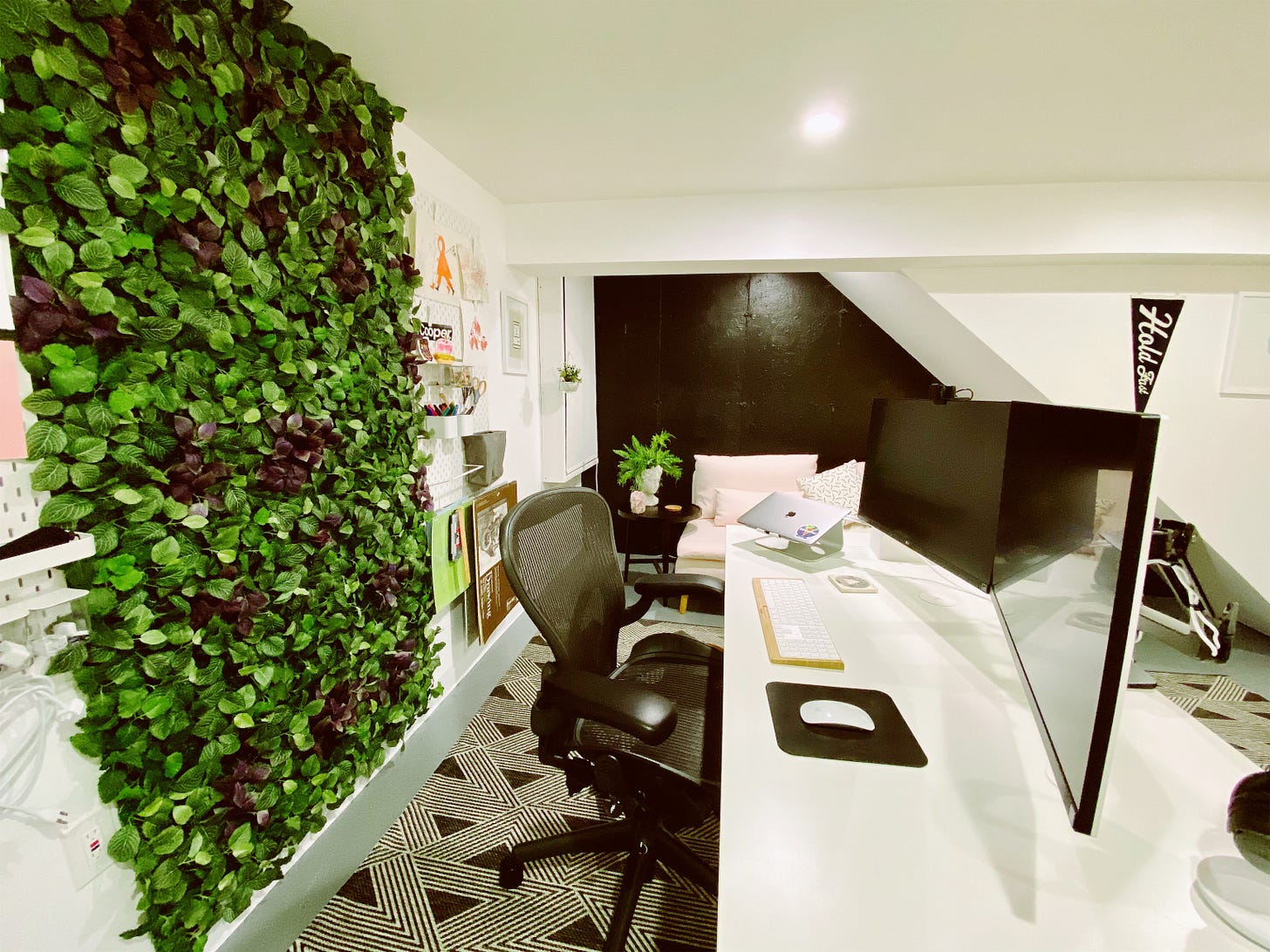 13" MacBook Pro

Apple Magic Mouse and Magic Keyboard in a bamboo tray

Two 27" LG 4K Monitors mounted with an AmazonBasics Dual Monitor Stand

Bose QuietComfort Headphones resting on a banana hanger

Logitech HD Pro Webcam

IKEA Skarsta Sit/Stand Desk with built-in wireless and USB chargers

Aeron Chair (an Ebay open box deal)

IKEA Fejka plant wall and IKEA Skådis pegboards

Kasa Smart Wifi Light Switch

LIFX WiFi LED Bulbs

Essential oil diffuser
Please let Katy know what you think about her workspace! twitter.com/katydecorah 👍
---
Thank you for viewing the 16th edition of Workspaces! Do you have a workspace you'd like to share? Simply reply to this email and let me know.
If you enjoyed this, please subscribe below to receive new workspaces in your inbox every Sunday!
-Ryan (@_ryangilbert)